Discipleship Training Series 2 - My Awesome God
Explains how the Father, the Son and the Spirit are one and yet distinct in their roles.
The Discipleship Training Series is a series of five Bible Studies designed to help young Christians grow in the faith.
'My Awesome God' explains how the Father, the Son and the Spirit are one and yet distinct in their roles, so that, through a deeper knowledge of the character of God, young Christians will grow in their relationship with Him.
These nine studies will introduce you to the greatness of our God, so that having met him, you will never be the same again! Solid teaching and great graphics make these studies ideal for Senior Highs and young adults.
Contents
1. The One and Only
2. God is my Father
3. The promised Messiah
4. The Servant King
5. The returning Lord
6. God's Spirit lives in me
7. God's Spirit changes me
8. God's Spirit equips me
9. Instant replay
Extras
Specification
| | |
| --- | --- |
| Age range: | 14 - 18 |
| Author | Tim Hawkins |
| ISBN | 9781876960377 |
| Format | Paperback |
| First published | October 2005 |
| Dimensions | 163mm x 246mm x 3mm |
| Print size | 10pt |
| Language | English |
| Pages | 32 |
| No. of studies | 9 |
| Publisher | Youthworks |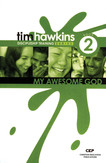 "Just the job"
Having been asked to mentor one of the church teens, this was just the resource I needed. It covers key issues about who God is, guiding to a variety of Bible passages and verses and asking open questions so that the Scriptures speak for themselves. Each lesson concludes by helping the user to work out their own application. We started with this book as the material it covers is foundational in nature, but the series is carefully graded and we will no doubt move on to the other books which take a more practical look at Christian living. Highly recommended.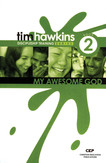 "Good, but not what I really needed."
The book, and so probably the series are good, but aimed totally at "book culture" people. If you are like me, working with AD, or dyslexic young people, then you are going to have to do a LOT of work to get the information and ideas into a form where kids can access it. My "client group" just aren't in a situation where they relate to page after page of "go read this" type material.

If you have got young people who can cope with this, then I thoroughly recommend the whole series as the material it contains is first class. No icebreakers etc though. It's just pure and simple Bible study material.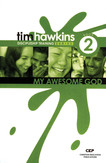 "A great resource for young adults"
We searched around for good material to use with our teenagers in Church and eventually settled on the Discipleship Training Series. We wanted material that would stretch our young people, helping them to find a broader understanding of Scripture, enable them to ask questions they may never have considered before and which would stretch their faith in order that they might grow. The series covers all the bases, as well as is very flexible and lends itself well to a small study group/ youth cell. I highly recommend it!