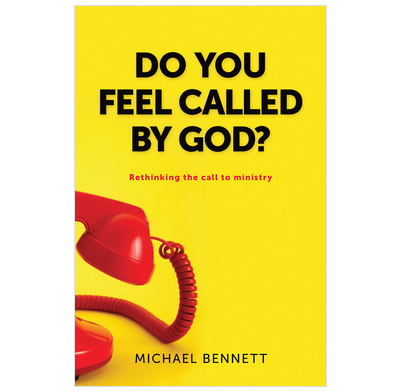 Do You Feel Called by God?
Rethinking the call to ministry
Does God 'call' people into ministry?
When Michael Bennett took the first steps towards full-time, ordained Christian ministry, he dreaded being asked whether he 'felt called'. Because in all honesty, he didn't.
Many years later, and after extensive biblical research, he came to the conclusion that the common idea of needing to feel a subjective call from God before entering the ministry is misguided and unbiblical. In Do You Feel Called by God? he shares his story, including the evidence that changed his mind.
Full of wit, personal biography and clear biblical teaching, Do You Feel Called by God? provides an encouraging challenge not only to those considering full-time ministry, but also to all Christians who want to hear and respond to the call of God.
Contents
Why I wrote this book
1. A mouse called Spirit
2. "I feel God is calling me"
3. The call of God in the Old Testament
4. The call of God in the New Testament - Jesus and the apostles
5. The usage of 'call' in the Greek New Testament
6. Did God call Hudson Taylor?
7. "The Lord has told me"
8. Who should go into the ministry?
9. Learning the hard way
10. A human desire
11. Where from here?
Afterword: Why we must stop calling Christian leaders 'priest'
Specification
| | |
| --- | --- |
| Author | Michael Bennett |
| ISBN | 9781921896989 |
| Format | Paperback |
| First published | February 2013 |
| Dimensions | 138mm x 208mm x 12mm |
| Print size | 9pt |
| Language | English |
| Pages | 152 |
| Publisher | Matthias Media |
Do You Feel Called by God?
Dave McDonald, Macarisms, March 15th 2013
'Call' and 'calling' are explored in the Old and New Testaments. Michael examines the key people called by God to particular tasks and roles, and how this is specifically described. The observation is made that the word of God comes directly and personally to some people for particular purposes, but that this never resembles a concept of 'feeling called' that is commonly described today.... continue reading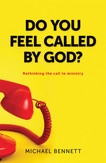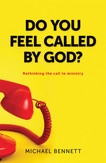 "A compelling read"
Most people tend to talk about being 'called' in to the ministry. But is this call real? This book makes a good point that we need to be more critical of peoples personal sense of calling, as we have qualifications for overseers/deacons set out for us in scripture. It is for the Holy Spirit to work through the discernment of Biblically faithful churches to approve those who have the necessary character traits and abilities for shepherding a congregation.