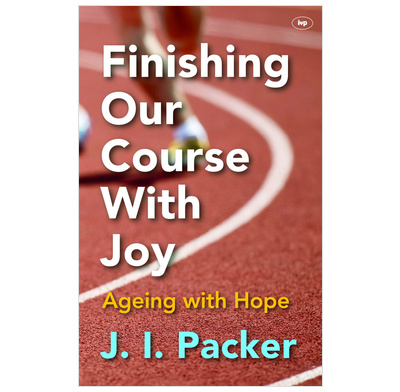 Finishing Our Course With Joy
Ageing with Hope
A compelling vision for lifelong learning and wholehearted service until the very end of our lives.
What does it truly mean to grow old gracefully?
Thinning hair and failing eyesight reveal the inescapable truth that we are only getting older. The world tells us to relax. Slow down. Take it easy. Amuse ourselves.
We are out of the rat race - and onto the shelf.
Is that all there is for us as we age?
Much-loved author J. I. Packer - now in his eighties - offers us a compelling vision for lifelong learning, wholehearted service, and running the race until the end, despite all the challenges that come with ageing.
Packer's pastoral words and personal example encourage us to press on towards the upward call of God with endurance and grace. As our powers of body and memory grow weaker, our hope of glory can remain strong - enabling us to finish our lives with joy and glorify Jesus, no matter how old we are.
Contents
I. We Grow Old
II. Soul and Body
III. Keeping Going
IV. We Look Forward
Specification
| | |
| --- | --- |
| Author | J I Packer |
| ISBN | 9781783590896 |
| Format | Paperback |
| First published | February 2014 |
| Dimensions | 138mm x 215mm x 8mm |
| Language | English |
| Pages | 160 |
| Publisher | IVP |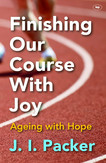 "book lives us to its title and gives firm biblical grounds for joy"
Given the increase in longevity this book is much needed and brought joy to me and will to those confident in the reliability of the Bible to ground joy in the truths of the gospel.In a surprisingly short but very readable book, Dr Packer explains the key verses about the hope of eternal life and future life in heaven with delightful clarity and authenticity.Long debates are put to bed with the simplicity of the nature of Paul's thorn in the flesh, for example, being a thorn (painful) and in the flesh (physical) as an illness God with him to keep him relying on grace to continue.Not an awkward member of a congregation! And when it come to the journey's end, a truly comforting account of transferirng from the body we know to the one we will receive because Jesus rose again.