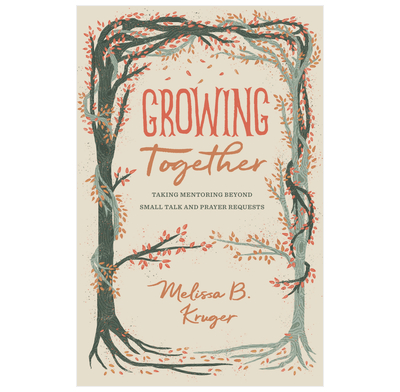 Growing Together
Taking Mentoring beyond Small Talk and Prayer Requests
Melissa Kruger offers a springboard for mentoring discussions between mature believers and newer Christians.
Women in all seasons of life can feel alone, longing for encouragement, guidance, and wisdom from someone who has been there before.
They would value the wealth of knowledge and wisdom from other women's experiences, but often these women don't feel equipped to offer help.
Melissa Kruger offers a springboard for mentoring discussions between mature believers and newer Christians, setting the biblical basis for mentoring from Titus 2 before outlining 11 lessons that guide their time together.
Each lesson focuses on a topic such as God's word, prayer, contentment, temptation, and church, with activities for before, during, and after the mentoring session.
Women will grow closer to the Lord as they use these lessons to walk through life together.
Contents
Introduction
1. We Need One Another
2. Setting Expectations and Sharing Your Story
3. Taste and See: Savouring the Word of God
4. The Church: Our Home Away from Home
5: It's Good News! Sharing Your Faith with others
6. Prayer: Pouring out your Heart to God
7. Family and Friendship: Loving your Nearest Neighbours
8. Temptations: In the World, But Not of It
9. Cultivating Contentment in all Seasons
10. Service: Spending your Life on Others
11. Discernment: Choosing What is Best
Appendix A: Recommended Reading
Appendix B: When Callings Clash: Submission
Specification
| | |
| --- | --- |
| Author | Melissa B Kruger |
| ISBN | 9781433568015 |
| First published | July 2020 |
| Dimensions | 139mm x 215mm |
| Language | English |
| Pages | 192 |
| Publisher | Crossway |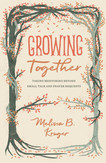 For many of us, the idea of having a mentor is appealing, and the suggestion of being a mentor is intimidating. Through this book, Melissa Kruger helps both the mentor and the mentee know where to start, what to cover, and how to make it work so that the mentoring relationship is a source of joy and growth for everyone involved.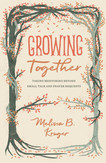 Mentoring and discipleship are essential for the Christian life, yet so many of us don't quite know how to do it. Growing Together is not only needed; it's also exactly the book we've been looking for. Melissa Kruger has written an instructive, biblically grounded, accessible, practical, and versatile book perfect for one-on-one mentoring relationships, groups, or individuals. Women who read this book will grow together in their faith as well as be equipped to do the work of ministry. I'm grateful for this resource and highly recommend it!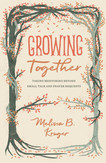 Growing Together is a resource for mentoring relationships that facilitates meaningful conversations centered around God's word. Engaging questions and simple yet transformative suggestions for application will encourage women to grow together in godliness. This is an invaluable tool for any discipleship tool belt, and I am so thankful to add it to mine!