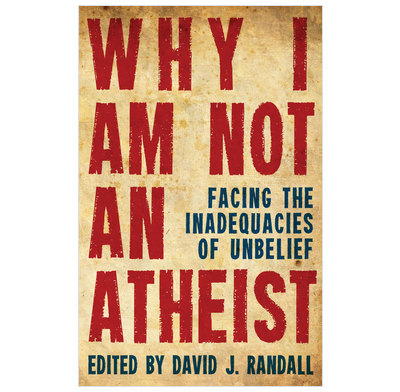 Why I am not an Atheist
Facing the inadequacies of unbelief
Eleven essays, written from a variety of personal and professional experiences, explaining why individuals are Christians and not atheists.
Eleven Christians - including a biologist, a psychiatrist, a journalist, and a debater - travelled on eleven diverse paths to faith in Jesus Christ. This book is the compilation of their answers and experiences written in response to Bertrand Russell's Why I Am Not A Christian.
Contributors include Donald Bruce, Alistair Donald, Henk Drost, Elaine Duncan, Alex MacDonald, Pablo Martinez, David Randall, David Robertson, Chris Sinkinson, Heather Tomlinson and Ravi Zacharias.
Specification
| | |
| --- | --- |
| Author | David Randall |
| ISBN | 9781781912706 |
| Format | Paperback |
| First published | May 2015 |
| Dimensions | 137mm x 216mm x 10mm |
| Language | English |
| Pages | 186 |
| Publisher | Christian Focus |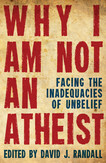 Mark Ellis
Team Leader for Scotland, UCCF:thechristianunions
Each of the contributors bring a warmth and rigor that is both personal and fully engaged with the questions our world - and our hearts - ask. This book will help your heart rejoice in the God who is Lord over every square inch of his creation, and whose word is trustworthy and true.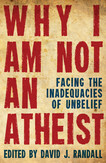 William Philip
Minister, The Tron Church, Glasgow
For the many honest, open-minded sceptics who do want to reasonably weigh all the evidence, this book will be thought-provoking, stimulating and perhaps even life-changing.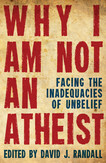 James Anderson
Associate Professor of Theology, Reformed Theological Seminary, Charlotte, North Carolina
The authors faithfully fulfill the apostle Peter's exhortation to give the reason for the hope that they have in Christ.
Why I am not an Atheist
Richard Turner, Evangelical Times, July 1st 2014
Living, as we do, in an increasingly secular and sceptical society, we should be thankful for any tools that help us to bring the truth of the gospel to those for whom God is simply not on their agenda. This book is such a tool.... continue reading