Capturing God
The surprising image that reveals the truth about God
Grips readers with the surprising truth that God reveals his essence through his own execution.

Download our free trailer ideal for Easter outreach services.
Imagine being offered one photograph that captured the essence of God—an image that revealed everything you need to know about everything that matters. And imagine if this picture of God would shock you… shake you… and change you forever.

Would you look at it?

Rico Tice takes readers to the cross in all its shock, inviting them to see God as they have never seen him before. Readers will see that the God captured in Luke's Gospel is a God of integrity, welcome, justice and peace.
This title is available in braille, large print or on DAISY audio CD by contacting Torch Trust's Client Services team on 01858 438260.
Contents
1. A Picture Paints

2. Integrity

3. Welcome

4. Justice

5. Peace

6. Finding Yourself
Extras
Specification
| | |
| --- | --- |
| Author | Rico Tice |
| ISBN | 9781784981594 |
| Format | Paperback |
| First published | January 2017 |
| Dimensions | 110mm x 178mm x 5.2mm |
| Language | English |
| Pages | 64 |
| Publisher | The Good Book Company |
This is vintage Tice: a warm, engaging, crystal-clear presentation of the gospel. It gets straight to the heart of the Bible's message and right under the skin of the reader.
This book will fascinate anyone who is curious about God and wants to know more. Rico Tice captures an image of God with a sharp focus that will surprise readers and make them want to know him for themselves.
With clarity and insight, Rico challenges us to consider the implications of Jesus' life, death and resurrection. Both sobering and inspiring, he invites us to investigate the events of Good Friday and to have the courage to live in the light of what it means for us and for this world.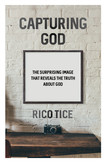 "Seem to have read this before but reading it a second time"
Excellent! I can't put it down, but I am reading it slowly as I want to take it all in.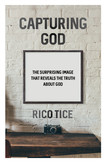 "Concise and yet profound"
This book is very readable coming at the Easter Story from a unique angle. It is short enough to be read by a seeker and yet does not sacrifice the truth for brevity. Just as you would expect from Rico Tice. Give them away as much as you can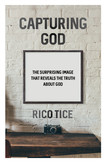 "Imaginative presentation of Jesus"
Rico tells the old, old story in a new imaginative way. I am happy to pass this book onto the younger generation in my family.