God's Design for Women
In an Age of Gender Confusion
Is there anything unique about being a woman? God's Word says yes!
Is there anything unique about being a woman? God's Word says yes!
Men and women are absolutely equal in dignity. They are also significantly different. Women are only honoured (and fulfilled) when both truths are celebrated. Read this revised edition of Sharon James' God's Design for Women if you want to find out about:
* The positive impact Christianity has had on women throughout history
* The various waves of feminism right up to the #MeToo movement
* The Bible's teaching about equality and complementarity
* A survey of views on women's ministry
* An overview of biblical ministries of women
* A biblical perspective on work, singleness, marriage and motherhood
Free extras
Specification
| | |
| --- | --- |
| Author | Sharon James |
| ISBN | 9781783972630 |
| First published | July 2019 |
| Dimensions | 138mm x 216mm x 16.2mm |
| Language | English |
| Pages | 324 |
| Publisher | Evangelical Press |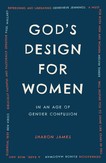 This book will inspire you to fulfil the God given design for women, individually and collectively; to remove the idols of our time and to shine like stars in this generation.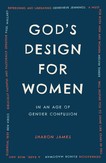 A rare, wise and essential text to be read by men and women.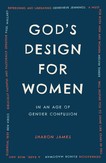 Sharon avoids the pitfalls of gender–stereotyping and also holds out the gospel to those who have been wounded in this fallen world. Her close attention to the biblical text is both refreshing and liberating.