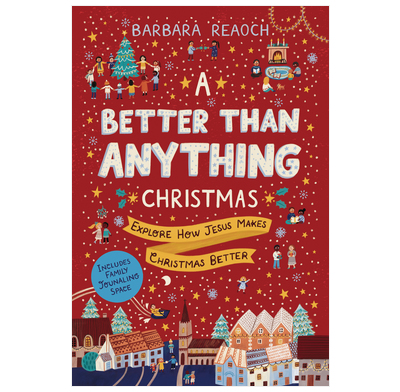 A Better Than Anything Christmas
Explore How Jesus Makes Christmas Better
Advent devotional helping your family get more excited about Jesus at Christmas than anything else.
A Better Than Anything Christmas is the second Advent devotional for families from Barbara Reaoch, author of the best-selling A Jesus Christmas.
These daily devotions in the Gospels give a thorough investigation of why Jesus came. In the lead-up to Christmas, families will explore 25 reasons why Jesus came, and they will see that what Jesus gives us is better than anything else we could wish for.
Each day there is a passage to read together, questions to think about, an explanation and a prayer. There are also age-appropriate application questions, some for younger children and some for older children, as well as journalling space so that each family member can write or draw their own response to what God has shown them.
So get each family member a copy of A Better Than Anything Christmas and a Bible, and find ten minutes a day in December to look at God's word together so that kids get more excited about Jesus than anything else that Christmas offers.
Contents
Before You Begin
Some Useful Bible Words
Dec 1: Luke 1 v 26-33 - Jesus keeps all God's promises
Dec 2: Luke 1 v 34-38 - Jesus gives life purpose
Dec 3: Luke 1 v 46-52 - Jesus takes away our guilt and shame
Dec 4: Luke 1 v 53-55 - Jesus fills us with himself
Dec 5: Luke 1 v 11-17 - Jesus gives us a new heart
Dec 6: Luke 1 v 67-75 - Jesus sets us free to live for him
Dec 7: Mt 1 v 18-21 - Jesus gives us life forever
Dec 8: Luke 2 v 8-12 - Jesus gives us new wants
Dec 9: Luke 2 v 13-14 - Jesus is our Peace
Dec 10: Luke 2 v 15-20 - Jesus is our treasure
Dec 11: Luke 2 v 22-24 - Jesus is our Royal Robe
Dec 12: Luke 2 v 25-32 - Jesus gives us eyes to see God
Dec 13: Luke 2 v 33-35 - Jesus took our place to give us his
Dec 14: Luke 2 v 36-38 - Jesus is our Defender
Dec 15: Mt 1 v 22-23 - Jesus is with us and for us
Dec 16: Mt 2 v 1-6 - Jesus is our Forever King
Dec 17: Mt 2 v 9-12 - Jesus makes our heart his home
Dec 18: Mt 2 v 13-18 - Jesus loves us enough to warn us
Dec 19: John 1 v 1-5 - Jesus gives us his mind
Dec 20: John 1 v 1-3 - Jesus gives us his identity
Dec 21: John 1 v 4-5 - Jesus gives us light to God
Dec 22: John 1 v 9-12 - Jesus gives us a home with him in heaven
Dec 23: John 1 v 9-13 - Jesus gives us Rest; his work counts for us.
Dec 24: John 1 v 14 - Jesus gives us eyes to see God
Dec 25: John 1 v 14, 16-18 - Jesus came to give us himself!
Extra family journaling space
Specification
| | |
| --- | --- |
| Age range: | 4 - 11 |
| Author | Barbara Reaoch |
| ISBN | 9781784985301 |
| Format | Paperback |
| First published | October 2020 |
| Dimensions | 152mm x 229mm x 6mm |
| Language | English |
| Pages | 96 |
| Publisher | The Good Book Company |
This is yet another outstanding family devotional book for the Christmas season by Barbara Reaoch. If you've been blessed by any of her previous books, you'll enjoy this one as well. She has a knack for starting with something interesting to children and quickly turning it to Jesus and the Bible. This one will appeal both to younger and older children, and parts of each chapter are directed to both groups. The book is imaginatively interactive as well; not just something for kids to listen to. Best of all is how she conveys 25 core truths about Christ in a simple way to show the children how Jesus is Better Than Anything.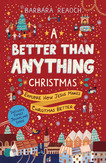 With helpful illustrations and activities, this is a great resource that will help you and your kids dig into the Gospel truths of Christmas. Deepen your enjoyment of Christmas this year by taking your family through this engaging devotional.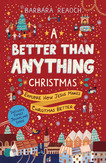 Barbara does an outstanding job of keeping the focus on the centrality of Jesus in twenty-five of his incomparable gifts: the main and best gift being himself. The personalized artwork your children will add could make this book a family heirloom, revisited by your children's children.