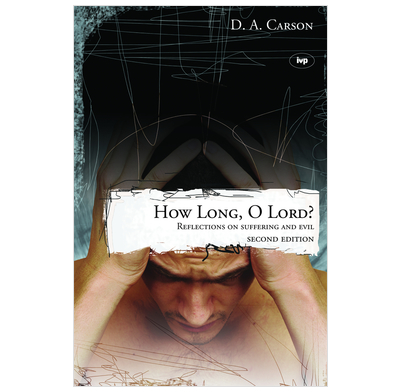 How Long, O Lord?
Reflections on suffering and evil
A book of 'preventative medicine' before suffering and tragedy strike.
Don Carson's experience as both biblical scholar and pastoral teacher combine here to give us a treatment of suffering under God's sovereignty which is outstandingly accurate, wise and helpful. He covers a wealth of biblical material with carefully reasoned clarity and umbrella-like relevance to help us prepare for whatever life may bring.
The author writes, with Bible in hand, less as a philosopher than as a devout and battered pilgrim. His meditations on suffering and evil and the questions they raise and address are solid study group materials conducive to faith, joy and hope.
All who follow the author's fast flowing argument will find their heads cleared and their hearts strengthened.
Contents
Preface to the Second Edition
Preface to the First Edition
Part 1: Thinking about Suffering and Evil
1. First Steps
2. False Steps
Part 2: Parts of the Puzzle: Biblical Themes for Suffering People
3. The Price of Sin
4. Social Evils, Poverty, War, Natural Disasters
5. The Suffering People of God
6. Curses and Holy Wars - and Hell
7. Illness, Death, Bereavement
8. From the Vantage of the End
9. Job: Mystery and Faith
10. The Suffering God
Part 3: Glimpses of the Whole Puzzle: Evil and Suffering in the World of a Good and Sovereign God
11. The Mystery of Providence
12. The Comfort of Providence
13. Some Pastoral Reflections
Appendix: Reflections on AIDS
Scripture Index
Subject Index
Specification
| | |
| --- | --- |
| Author | Don Carson |
| ISBN | 9781844741328 |
| Format | Paperback |
| First published | October 2004 |
| Dimensions | 153mm x 229mm x 17mm |
| Print size | 10pt |
| Language | English |
| Pages | 276 |
| Publisher | IVP |