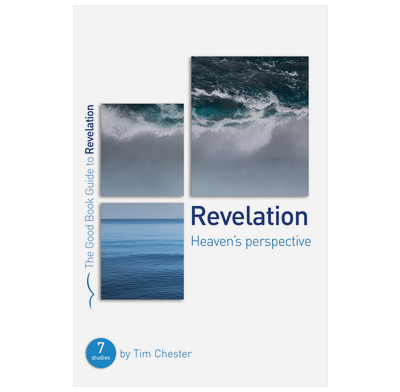 Revelation: Heaven's perspective
ebook
7 studies for individuals or groups
Seven studies looking at Jesus' revelation to his people
Part of the Good Book Guides series.
Many Christians are confused by the book of Revelation. And yet the message of the final book of the Bible is both clear and simple.
Despite everything that is going wrong with our world, God remains in control. And when we see history, our present, and our future from heaven's perspective, it will encourage us to trust God and remain faithful to the end.
These seven insightful studies will help ordinary Christians see how John's message is just as relevant and applicable to our lives today as it was 2000 years ago. Perfect for use in small group Bible studies.
Accompanying expository guide available to help you lead small groups.
FAQ for using digital Good Book Guides
Can I print the PDF?
Yes, for your own personal use.
Can I share the PDF with other members of my home group?
No, each member needs to buy their own copy.
Can I share individual studies with my home group?
No, each member needs to buy their own copy.
Can I buy copies for my group members and email it round?
Yes, once you've purchased enough copies for each group member, you can download the file and email it directly to them. Please ask them not to distribute further.
Is there a discount for buying a group license?
Yes, bulk discounts are available and reflected in your basket.
Contents
1. The Lord who reveals (chapter 1)
2. Seven dangers facing your church (2 – 3)
3. A higher throne (4 – 5)
4. The chaos of history (6 – 11)
5. Who do you worship? (12 – 16)
6. The justice of the Lamb (17 – 20)
7. The reign of the Lamb (21 – 22)
Specification
| | |
| --- | --- |
| Author | Tim Chester |
| Format | Digital Download |
| First published | June 2020 |
| Language | English |
| Publisher | The Good Book Company |