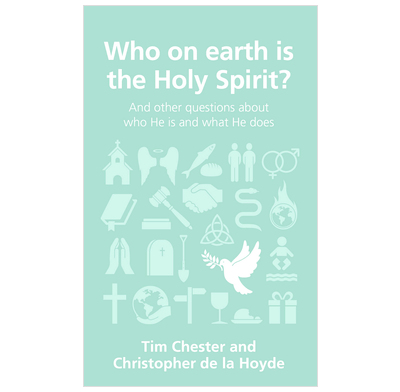 Who on earth is the Holy Spirit? (audiobook)
and other questions about who He is and what He does
A concise, practical book on the person and work of the Holy Spirit.
Many people find it easy to understand about God and Jesus, but struggle to understand quite how and where the Holy Spirit fits into the picture. Who exactly is he? And how does he work in our lives? This book cuts through the confusion and looks at what the Bible says about the Holy Spirit.
Suitable for all Christians, and especially those who are struggling with questions about who the Holy Spirit is.
Part of the Questions Christians Ask series: a range of short, simple books designed to help Christians understand what God has said about these questions and many more in the Bible.
Contents
Introduction
1. The Spirit of Life
2. The Spirit of God
3. The Spirit of Love
4. The Spirit of Truth
5. The Spirit of Power
Specification
| | |
| --- | --- |
| Author | Tim Chester, Christopher de la Hoyde |
| Format | Audio |
| Language | English |
| Publisher | The Good Book Company |
Who on earth is the Holy Spirit?
Dave McDonald, Macarisms, September 3rd 2014
Who on earth is the Holy Spirit? by Tim Chester and Christopher de la Hoyde is written to reassure believers about the experience of the Spirit in their lives. It's also written to help believers become more aware of the work of the Spirit.... continue reading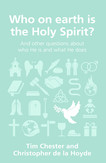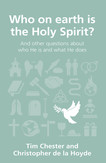 "Excellent primer on a important area of Normal Christian life"
(Review written for 'Who on earth is the Holy Spirit?')
I love this book, as a primer its a good lead into introducing the role, person of the Holy Spirit and His purposes in a believers life. Does it answer everything no, it's small, but it gets the ball rolling in a wonderfully concise and helpful way.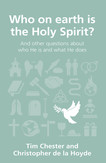 "Excellent summary"
(Review written for 'Who on earth is the Holy Spirit?')
This is an excellent short book, giving a Biblical overview of the Holy Spirit, which is very readable.